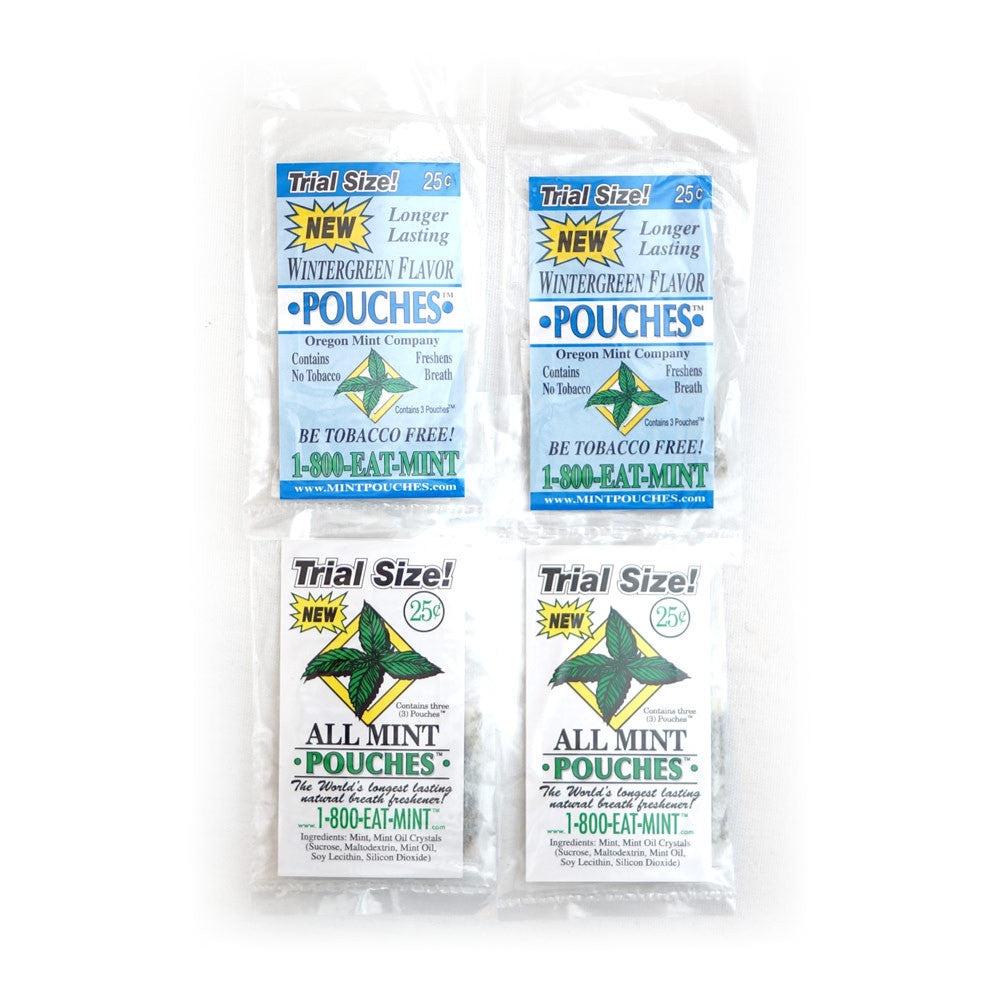 Mint Snuff Pouches Trial Sampler
The Trial Sampler Includes 2 Sample Packs Of Original Long-Lasting Mint, and 2 Sample Packs of Wintergreen Pouches. There are 3 Individual Pouches in each sample pack.
The $1 Sampler is Limited To One Per Customer and is for U.S. Only
Mint Snuff Pouches are a healthy alternative to cigarettes and smokeless tobacco. Instead of a cigarette, Pop-A-Pouch! 
Pouches are miniature teabags filled with Mint and either Mint Oil Crystals or Other Flavor Crystals. About 1-Calorie Per Pouch. The Original Mint Pouches Also Make a Great Cup of Mint Tea! Just Drop a Pouch into a Glass or Bottle of Water. Pure Mint Refreshment!     
If you have any questions about your order, please call toll-free: 1.800.EAT.MINT * 1.800.328.6468 or email: