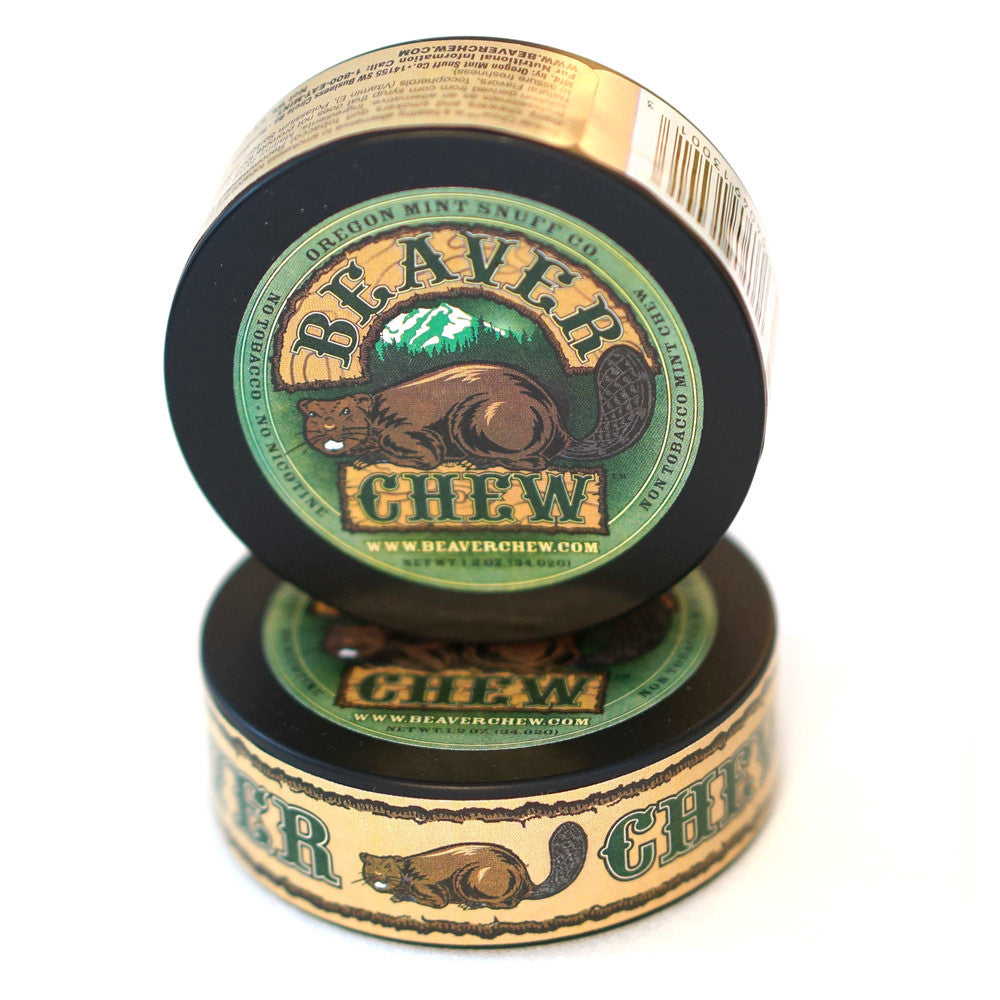 SAMPLE - Beaver Chew *NEW*
Beaver Chew is our Non-Tobacco Mint Chew made with a blend of Peppermint & Spearmint Flavors. Great-Tasting herbal chew made of mint instead of tobacco. Healthy Alternative To Cigarettes and Chewing Tobacco.
Pick a sample can for $5.00 which includes shipping and handling within the USA.

Orders received before 9am Pacific-Time usually ship out that day (M-F).